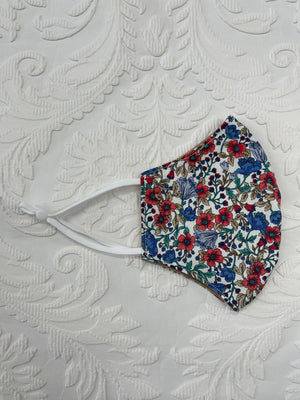 Blue & Red Floral Face Mask
Sale price Price $15.00 Regular price
This is a cloth mask with three layers of fabric. The masks have adjustable elastic.
It is only suitable for use by the general public for non specific purposes. Refer to the NSW Health website for guidance on how to use and clean your mask.
The three layer are cotton inner, a vilene middle layer and a cotton outer layer. Vilene is a filter fabric specifically designed for sewing in face masks. It is breathable, has a fine pore size, made from recycled material and is washable to 60 degrees C.